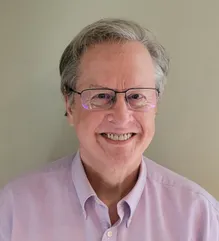 Dr. David Simon is a medical doctor specializing in addiction treatment who maintains a private practice in Mansfield Center, Connecticut.

Dr. Simon began practicing addiction medicine in 1997. He graduated the Medical College of Virginia of Virginia Commonwealth University in 1987. He passed the American Society of Addiction Medicine (ASAM) certification examination in 1998. In 2009 Dr. Simon became board certified in addiction medicine by the American Board of Addiction Medicine (ABAM). He passed his board re-certification exam in December 2010. David was among the first physicians in the United States to qualify as a buprenorphine provider and prescribed Suboxone as far back as 2003. (Suboxone was first approved for treatment of opioid addiction in the United States in October of 2002). In 2018 Dr. Simon was among the first group of physicians in the United States to become board certified in the sub-specialty of addiction medicine by the American Board of Preventative Medicine ("ABPM"). The ABPM is recognized by the American Board of Medical Specialties, and its board certification represents the gold standard qualification for addiction medicine physicians. Dr. Simon scored in the top 8% of all physicians sitting for the ABPM's inaugural board certification exam in addiction medicine! Furthermore, Dave earned a Master Psychophamacology Program certificate with distinction from the Neuroscience Education Institute.

David Simon, M.D. has presented at national conferences and to general audiences speaking on the topic of opioid detoxification. He has authored several articles on the subject in peer-reviewed medical journals. Dave is the sole inventor on several United States patents in the field of opioid pharmacology. Dr. Simon was the Chief Medical Officer of a not-for-profit substance abuse treatment agency with several campuses throughout Connecticut. He holds licenses to practice medicine in California, Connecticut and New York, and sees addiction patients in these three states by way of his telehealth company, TELEBUP LLC .